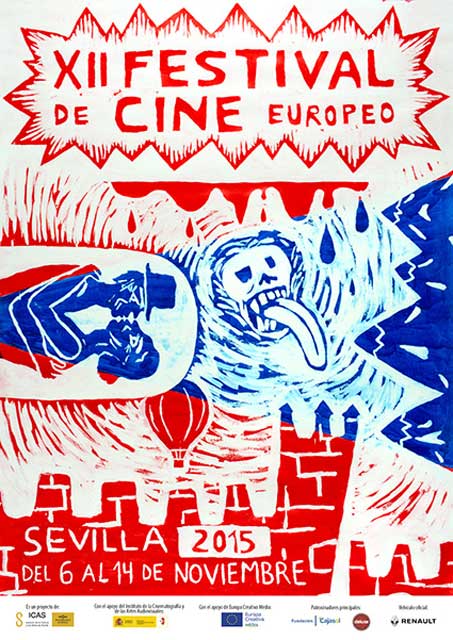 The 12th Sevilla Festival de Cine Europeo (SEFF 2015) comes to town on Friday, November 6, for a nine day stay until Saturday, November 14. The primary organisers are the Institute of Arts and Culture of Sevilla (ICAS), and the Institute of Cinematography and Audiovisual Arts (ICAA), with the support of the Creative Europe Programme of the European Union. It aims to bring together performers and professionals from the world of cinema, with journalists and critics, financial providers and the general public, and to showcase the best of contemporary European cinema.
The core of the Festival is the competitive sections of different categories of films. The main Official Section is for the year's most important new European films, the winners receiving the Gold (first prize) and Silver (second prize) Giraldillos. Among the films on show will be "Bitter Well", "Berserker", "Toxic Love", and "The Foreigner". Other sections include New Wave and New Wave non-fiction for new talents and fringe cinema, short films, Spanish cinema and cinema for younger viewers. There will also be awards for Best Actor, Actress, Director and Screenplay. The principal venues will be at Cines Sur in Nervion, the Alameda Theatre, and the Lope de Vega Theatre, where you will also be able to see special screenings, tributes and retrospectives.
There will be opportunities for roundtables and seminars with leading figures from the world of European cinema, and exhibitions and concerts with cinematic themes.
For lovers of cinema planning to visit the festival we still have a range of quality holiday apartments available in the historic centre of Seville.