Flamenco is the traditional song, dance and music artform of Andalucia, which evolved from it's gypsy and North African roots into something like its present form around the 17th century. If you're into all things Flamenco, then for sure Seville is the place you want to be during the next five weeks. If you're not, then come anyway, and you may well become a convert. From September 12 to October 15 the city is hosting the Bienal de Flamenco, the largest festival of flamenco in the world, and the city will be alive with the passions, sounds and rhythms of Spanish guitar and flamenco dance.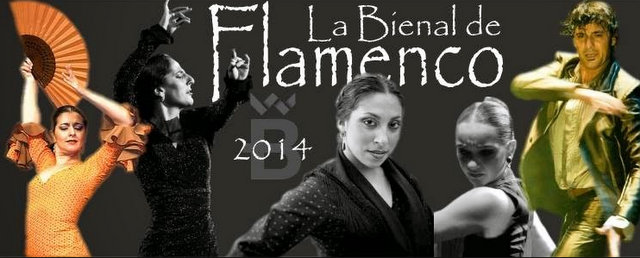 photo courtesy of the Bienal de Flamenco website
The slogan for this, the 18th edition of the festival which began in 1980, is fuente y caudal, source and flow, a reference to a 1973 album by the legendary Paco de Lucia. I have been lucky enough to have seen him play twice at previous bienals, and was looking forward to seeing him again this time around, but sadly it was not to be as he passed away suddenly earlier this year. A number of events have been planned as a homage to his memory, including a "We Play For Paco" event the day before the official opening, which will be held in Plaza San Francisco.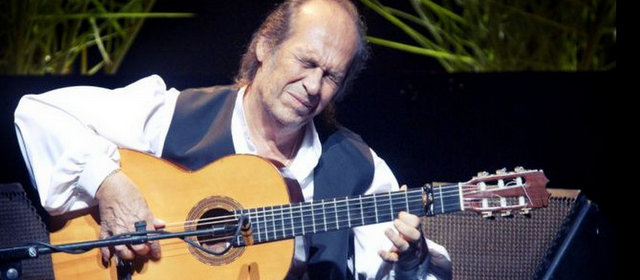 Paco de Lucía – photo courtesy of the Bienal de Flamenco website
Many of the big names in flamenco will be here, performing in the city's major venues, such as the Espacio Santa Clara, the Alcázar Palace, the San Telmo Palace, and the city's four main theatres, the Maestranza, Lope de Vega, Alameda and Central, but the Bienal is not just about big name performers. There will be dozens of rising talents and young hopefuls in the smaller theaters and clubs, and because flamenco is a tradition that develops, rather than being fixed and rigid, I'm expecting fringe and fusion styles of flamenco to be well represented.
In keeping with the theme of this year's festival the official venues for street performances are clustered along the river, and around some of the city's famous fountains, such as in the Puerta Jerez and Plaza de la Virgen de los Reyes, but as in previous years less formal shows may pop up almost anywhere in the city.
There will also be exhibitions of photographs and flamenco memorabilia, forums and other activities, including a special symposium on the life and work of Paco de Lucia.
Bienal de Flamenco 2014
September 12 – October 15
Official Programme