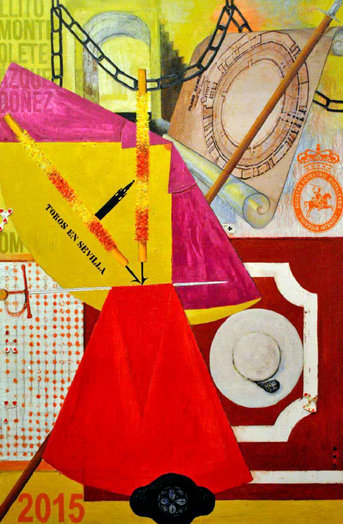 The Feria de San Miguel in Seville is the short bullfighting season in autumn that falls on or close to Saint Michael's Day (Michaelmas) on September 29. "Saint" Michael is not, strictly speaking, a saint, but an angel, one of three Archangels whose names appear in the bible (the others are Gabriel and Rafael). When taking time out from being commander of the heavenly hosts, he's the patron saint of, among others, police officers, fire fighters, the military and paramedics, and also, more prosaically, of grocers (but not of bullfighters).
The bullfights of the Feria de San Miguel at the Plaza de Toros de la Real Maestranza, only last two days, Saturday the 26th and Sunday the 27th, both at 6pm, with tickets available online.
To coincide with the fights, the Abaceria San Lorenzo is hosting a three day event (September 25-27) with a menu of traditional beef dishes prepared from the Toro de Lidia, the unique breed of bulls raised for the fights. These will include steak tartare, beef sirloin, beef neck with tomato, rib eye steaks, chops, "babillas" with saffron, and red beans with beef cheeks, cola de toro (tail), meatballs and hamburgers.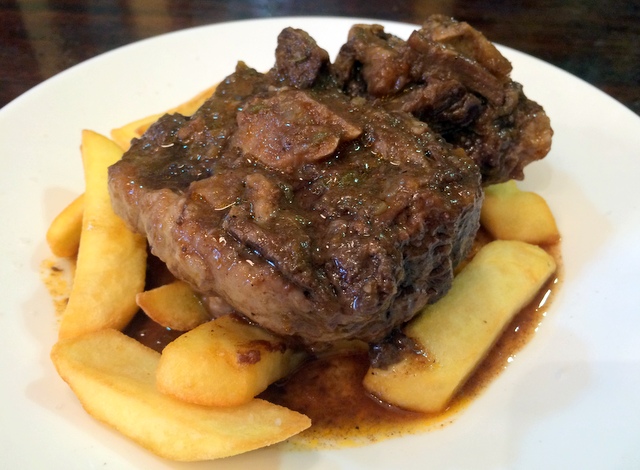 cola de toro (oxtail)
Toros themed decoration and sculptures by Jacinto Oliva and Jesus Iglesias will add to the atmosphere of this traditional and rustic abaceria.
We still have a variety of quality holiday apartments to rent in Seville throughout the San Miguel weekend.