They seem to be springing up like mushrooms these days, but ever since the London Eye first opened its capsules back in 2000 to welcome in the new millennium, it's been obvious that these hi-tech Ferris wheels for carrying sightseers above it all were here to stay.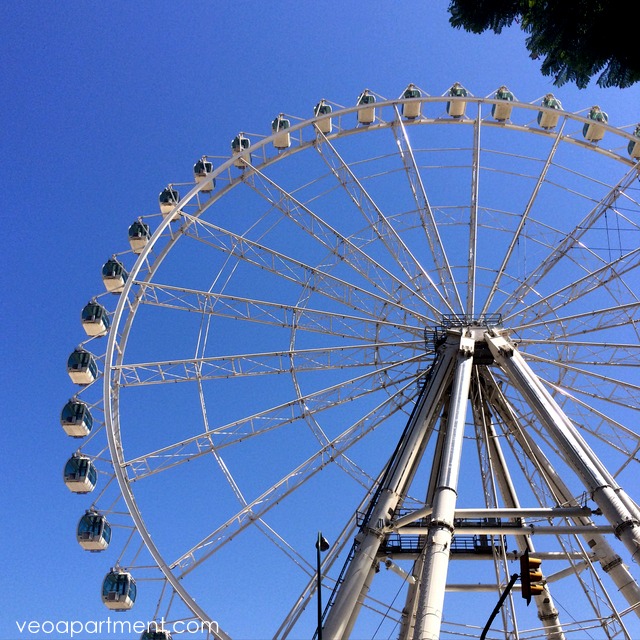 the Mirador Princess
The latest to be erected is the new Noria (literally a treadmill) de Malaga, which can be found in the port area just beyond Muelle Uno, on Avenida de Manuel Agustín Heredia. It will be even easier to find at night, as the LED illuminations will be visible from up to 30km away, and will be there for at least the next eight months, with the option of an extension.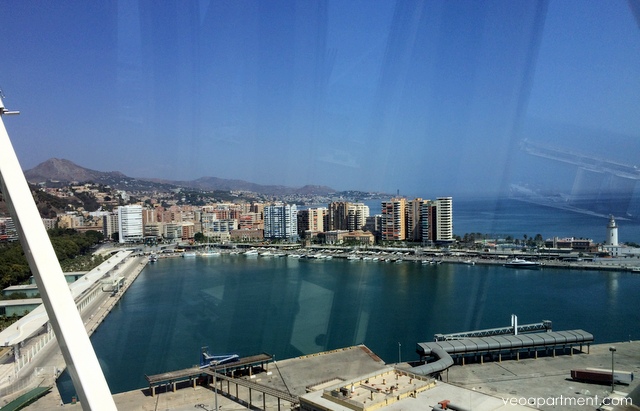 view of Muelle Uno from atop the Wheel
The wheel, rather romantically called the "Mirador Princess", is fully transportable, though it does require 25 special trailers, and once it arrived on site it took a team of 25 men and a very large crane two weeks to erect. It stands 70 metres high and has 42 air conditioned cabins, each taking up to 8 people, so fully loaded it holds a maximum of 336 people. Each ride lasts 15 minutes, and takes each cabin around three circuits (a full circuit actually takes only four minutes, but the extra time allows people to get on and off). The price of a ride is 10 euros for an adult, and 6 euros for a child, unless you're less than 80 cm tall (2 foot 8 inches), in which case it's free.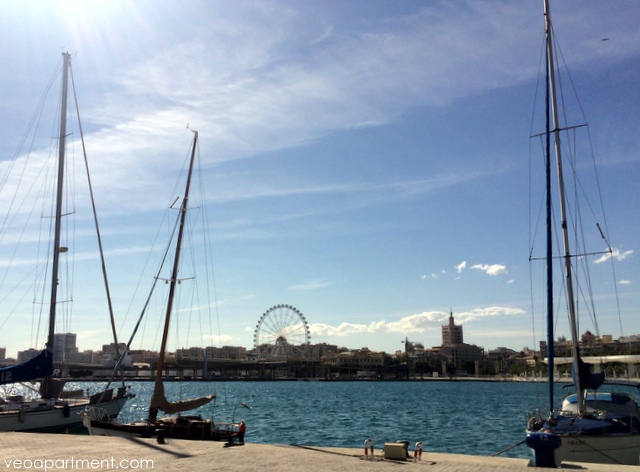 view of the Wheel from Muelle Uno
So how much bang do you get for your buck? From the top of the wheel you will be able to see about 30 km, as long as there's nothing in the way. This is enough to give you a view across the city, with novel views of landmarks like the Cathedral, the inner harbour, the Atarazanas Market and the Alcazaba, as well as a fascinating roofscape of the old town. Personally, although I don't really have a good head for heights, I think that getting up somewhere high for a look around is the best way to start a holiday in a new city, and gives you a different perspective.
Ooo look! Is that our apartment?