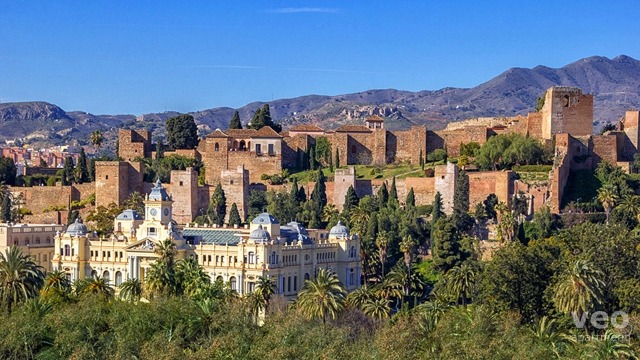 View from San Nicolas apartment
I haven't written anything about Malaga recently, so following a short visit there I thought it was time for an update on things to do, where to eat, and a quick look at some of our new apartments.
First up are three museums, which while not new, I've just recently visited. The Museum of Glass and Crystal is a fascinating exhibition with around 3,000 pieces spanning some 2,000 years of the art of glass making, set on the first two floors of a charming 18th century private residence (the owners live on the upper floors), complete with paintings, period furniture and a typical courtyard. In an hour-long visit you will be taken on a guided tour by one of the owners, whose enthusiasm and knowledge make this one of Malaga's best small museums.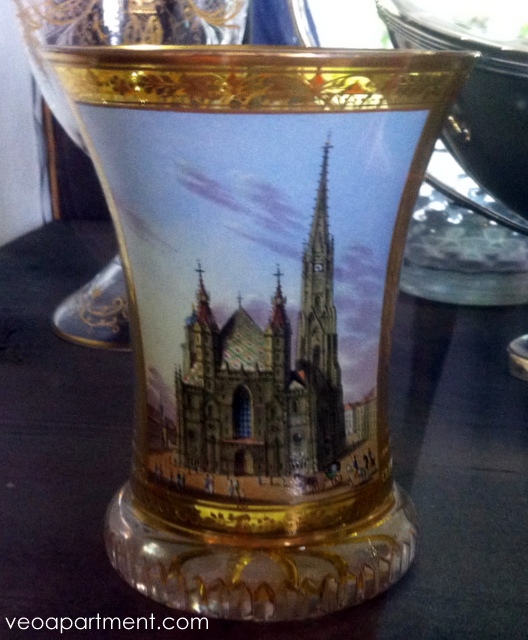 Beautiful decorated glass from the Glass and Crystal Museum
Next was the Interactive Music Museum. For anyone, of any age, with an interest in music and musical instruments this is a must-see, with more than a thousand exhibits from around the world and through the ages. Unlike the "please don't touch" rules of most museums, the slogan here is "please play them" (in Spanish tocar means both to touch and to play a musical instrument, so it's a kind of pun), and each section of the museum has a space where you can experiment with some of the instruments and watch videos of others in use.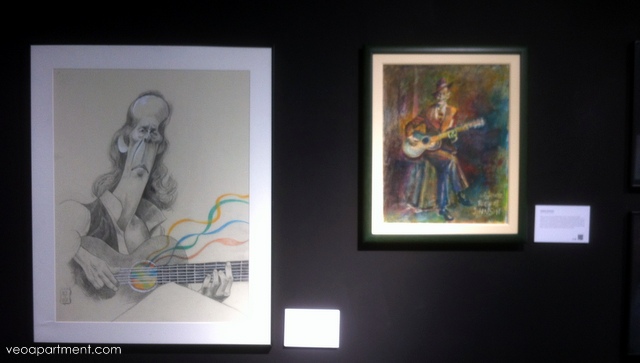 Paco de Lucia and Robert Johnson – Interactive Music Museum
My personal favourite though, was the Museum of Popular Arts and Traditions. This can be found in the 17th century Posada (coaching inn) de la Victoria, which has been lovingly restored to preserve most of its original appearance. From the moment I went in I was completely charmed, and spent a happy hour wandering through rooms devoted to the daily working life of a Malaga house, the kitchen, bakery and dining room, and others to local crafts and industries, notably fishing, wine making, and olive oil production. Upstairs is a complete change of style, with rooms showing the family life of the 19th century bourgeoisie, and exhibitions of ceramics and religious objects. The friendly greeting from the receptionist also helped to make this a really enjoyable experience.
Olive Mill – Museum of Popular Arts and Traditions
On the eating front I can hardly believe that I had never been to legendary churro outlet Casa Aranda. You have to have breakfast here at least once during your stay, and follow it with brunch at one of the bustling bars in the Atarazanas Market. Also new and worth going to are the Croqueteria Añil (more than just croquettes of course), Café Estraperlo, La Luz de Candela (Candlelight) and Óleo, the Sushi-fusion bar in the Contemporary Arts Centre (not new, but new to me). Our top rated new find was the El Señor Lobo café, essentially a burger and sandwich joint in the Soho barrio. Genuinely new (it's only been open a few weeks) I really wish it every success. With good food, humourous wall scrawlings, and a wonderfully friendly and enthusiastic owner it certainly deserves it.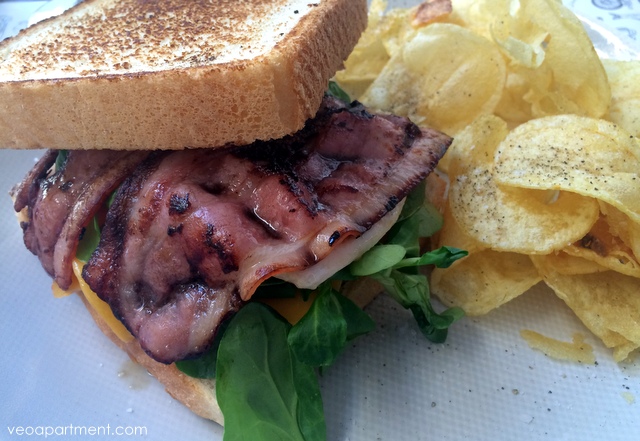 the "Kevin Bacon" sandwich at Sr Lobo
We are also pleased to announce that Veoapartment has several top quality new one and two bedroom holiday apartments available for rent in Malaga. Los Alamos and Madre de Dios 2 are both near the famous Plaza Merced in the historic centre with easy access to monuments and beaches. San Nicolas, in the Malagueta (one of the central beach neighbourhoods), has stunning views of the Alcazaba and the harbour. The San Lorenzo and Martinez Campos complexes both feature 1 and 2 bedroom apartments and are located in the Soho neighbourhood, the triangle of land between the harbour, the historic centre, and the Guadalmina River, which has become famous for its street art.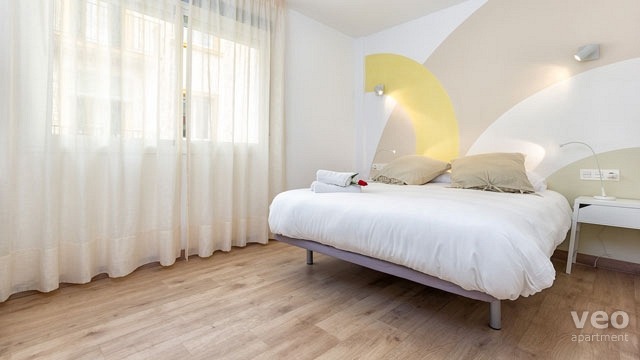 Apartment Martinez Campos 2