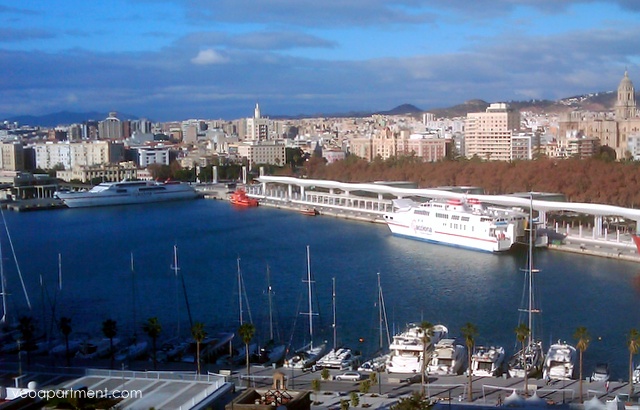 Hi Mum, Hi Dad
Well, here we are in sunny Spain (yes, even at this time of year, though it can be a bit chilly in the mornings), and having a whale of a time. I was a little worried it might feel like an out of season beach resort, but it's not like that at all. Lots of things to do here. There is a beach, of course, but we haven't actually been hanging out there, though yesterday we took a long walk out along the coast road to the old fishing villages for a fab seafood lunch. Looks like St Tropez or one of those places, palm trees all the way along and little bars on the beach. There's even a rather dilapidated almost Victorian bathing resort place that has a kind of rustic charm – tres romantique.
First morning, though, we went up to the old castle at the top of the hill to enjoy the view over the city. It was a bit of a climb up – should have taken Luke's advice and taken a bus or a taxi, but it added a certain relish to the cold beer we had when we got there. And you really can see everything from up there, from the bullring to the harbour, the Cathedral – and lots of gardens. And the sea, of course. My first time on the Med! Hard to believe I'm really here.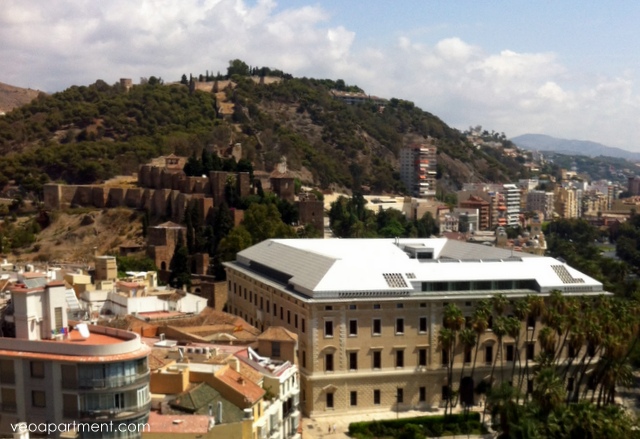 Afterwards we went down to the Alcazaba. That's the old palace and fortress where the Moorish rulers used to live. It's half the 1001 nights and half, well, a fortress. Towers and walls and whatnot.
In the evening I had my wicked way and we did some shopping in Larios, the main street in the old part of town. Not John's favourite thing, but I didn't spend too long or max out the credit card. Picked up a nice pair of shoes and a gorgeous handbag though, so felt I'd had a stab at it. And today he gets to get his own back and drag me round the Automobile Museum. But he still has to take me somewhere nice for dinner afterwards. Plenty to choose from, the food scene here is much more lively and varied than I expected.
What else? We've done quite a lot of just wandering around. Found some weird street art and the Roman amphitheatre, and an amazing old bar like a labyrinth. I still want to go to the harbour and have a drink looking across the water.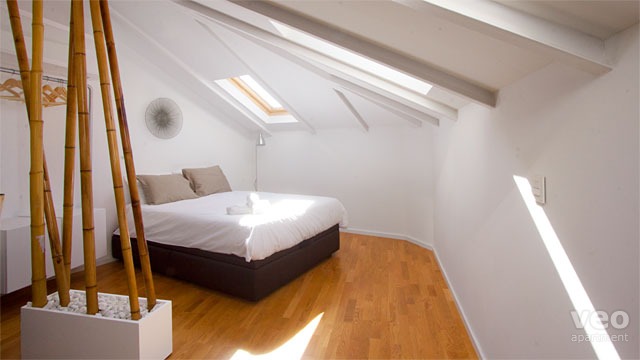 Our apartment is really cute, and has everything we need, and feels much freer than staying in a hotel. And there's one of those great fresh food markets just five minutes away. I've never seen so much fish and seafood in one place.
Well, that's about it for now. The holiday seems to have gone really fast, but I've a feeling we'll be back.
See you soon
Lots of hugs and kisses
Jenny