Although cars are generally not much help in getting around the picturesque narrow streets in the old centres of Spain's historic cities, many people nowadays are choosing to visit several destinations on their vacations, spending a few nights in each place, and find that a car is essential for these journeys.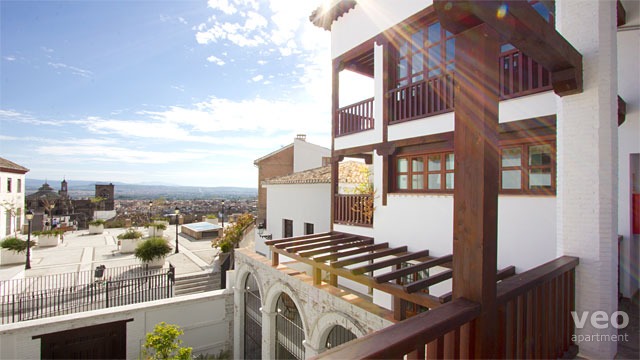 San Jose 1
This is not without its problems. Many hotels and apartments, particularly in those neighbourhoods close to the sights and monuments, don't have garage parking, or if they do there are only limited spaces available, or they are offsite, sometimes several streets away.
Veoapartment has just acquired two fantastic holiday rental apartments in Granada with their own private parking that combine the best of both worlds. Located in the old Moorish quarter of the Albaicín in a building with many traditional architectural features including a plant-filled central courtyard and balconies, the apartments have light, modern, uncluttered interiors with everything you could need for a comfortable stay.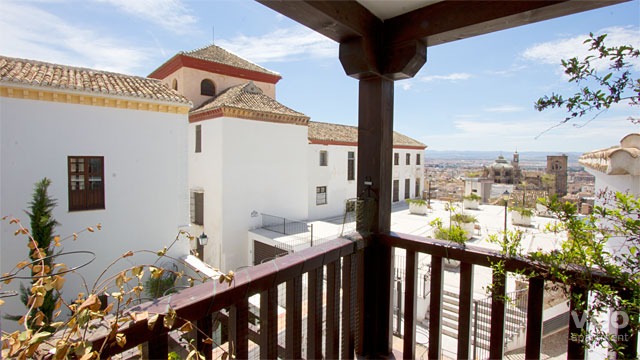 San Jose Terrace
San Jose 1 is a one bedroom duplex apartment for up to four people, and San Jose Terrace a two bedroom apartment for up to six. Both have fabulous views over the city to the cathedral and beyond.