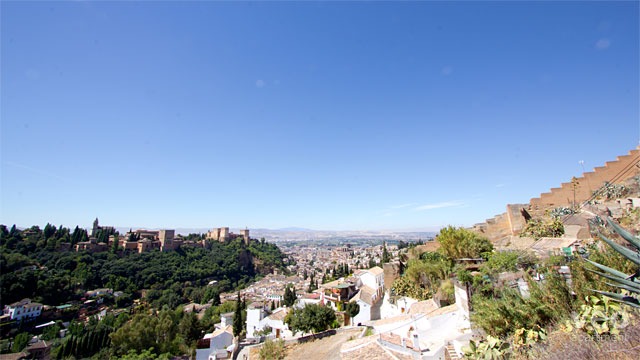 Across the valley of the River Darro from the Alhambra, and beyond the Albaicín, is the Granada neighbourhood of Sacromonte, named after the early 17th century abbey at the top of the hill. It is famous for the cave houses dug out of the soft chalky rock, which were built mainly in the 19th century by the Roma (Gitano) community. Many of the caves are still private dwellings, and the Roma are still the majority population, although the character of the area has started to change. Most of the caves now have electricity and running water, and some have become quite luxurious.
The Zambra flamenco (a local style of flamenco dance) shows that first attracted the attention of visitors still draw them today, and are still often performed by fire or candlelight with the spectators sitting in a ring around the performers. These are now supplemented by bars and restaurants with amazing views of the Alhambra.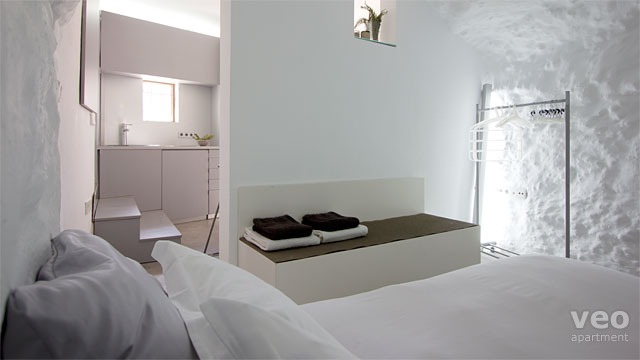 For a really unique holiday experience you can rent a holiday apartment inside these spectacular cave houses. We now have two cave apartments available with all mod cons and furnishings (except air conditioning – the caves maintain an almost constant temperature throughout the year), adding a new dimension to our range of rental options.
Our Sacromonte Holiday Apartments
To get to Sacromonte by bus take route number 34 from the Gran Via.