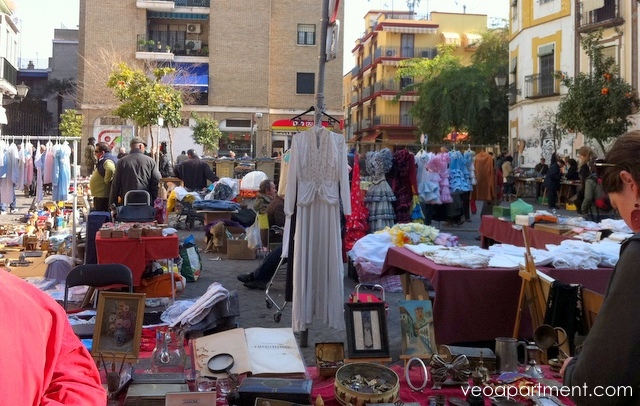 Go down to Calle Feria on a Thursday morning and you could be in for a big surprise, as a long section of the city centre end of the street and some side streets are taken over by the stalls of the El Jueves (Spanish for Thursday) market. Officially it's an antiques market, but though you can find antiques here, the range of things on sale is much wider and more eclectic. Ceramics, paintings and furniture jostle for attention with second hand books and toys, watches and accessories, CDs and recycled fixtures and fittings. As with all such markets, it's this almost anarchic mix of products, the possibility of the unexpected, of never knowing when you're going to stumble on that unmissable bargain or perfect souvenir, that draws the crowds. Looking for a pepper mill to match your salt cellar? A lava lamp? A console for your old video-games? You just might find them here. If not, never mind, half the fun is in the browsing, the wondering why anybody would ever by one of those, or even what one of those actually is. Feel like a break? Go and sit in one of the local bars with a coffee and toast – or a cheeky cold beer – and just watch the bustle outside.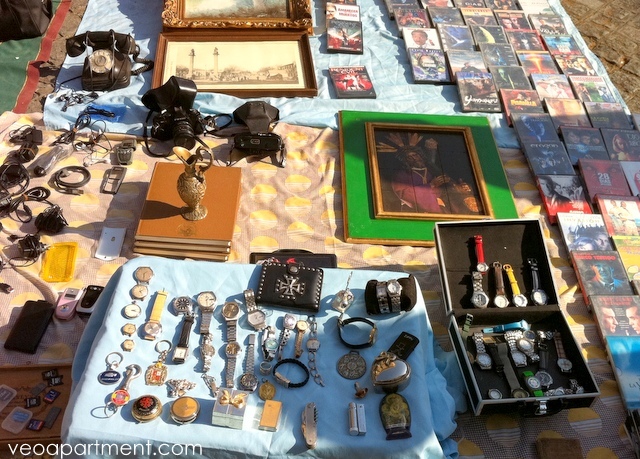 Time also to reflect on just how long people have been coming here on  Thursday mornings to buy and sell their wares. El Jueves is thought to be the oldest still-existing market in Europe, dating back to the 13th century, just after the Christian reconquest of the city (and there are rumoured to be one or two items from that era that have shown up every Thursday since then), when it was set up to help stimulate the economy Indeed, the very name of the street, Feria (Fair) reflects this history. Originally it would have been an agricultural and craftsman's market. After the discovery of America it would doubtless have seen new exotic objects from overseas to add to the mix.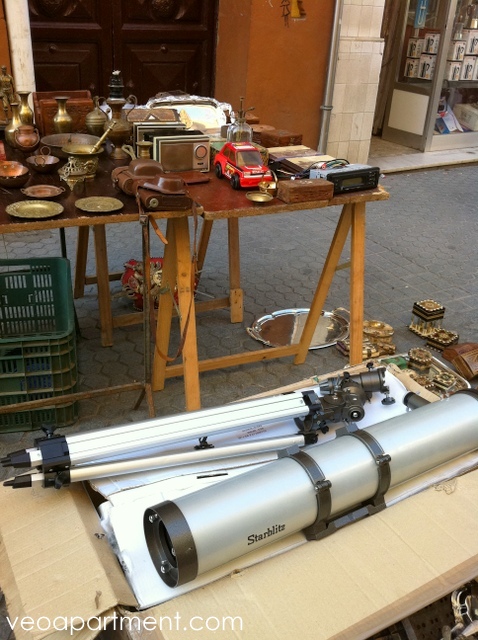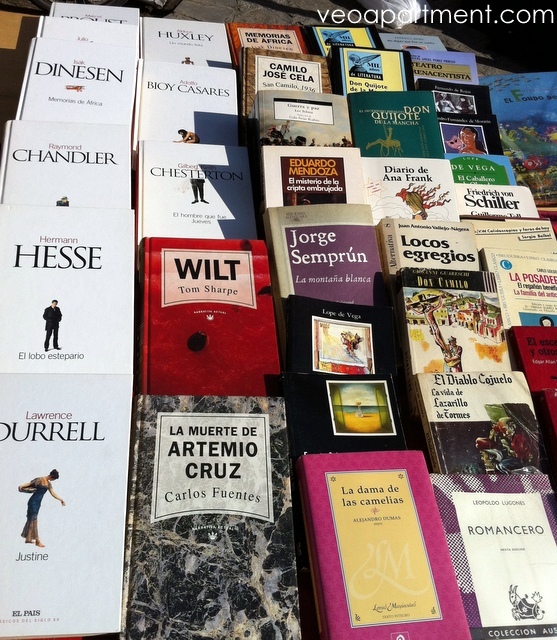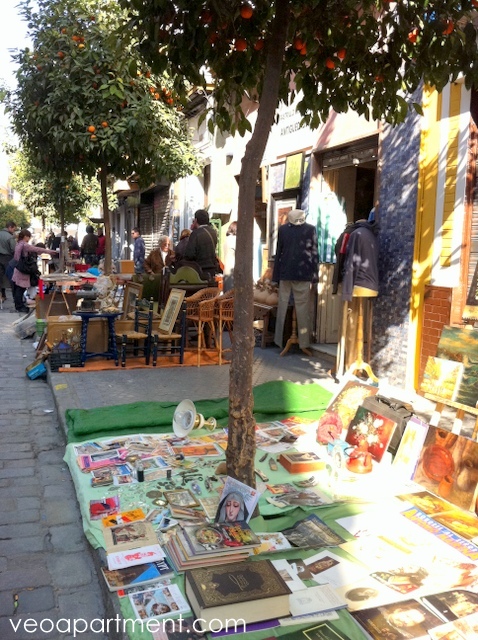 In the 19th century, the farmers' market moved into its own building, now the Feria market, and the street would have begun to look something like it does today, with its small shops and businesses. But through all the changes, it seems the Thursday Market goes on forever.
It's lunchtime now, the stallholders packing up, the buyers drifting away. You're hungry. There are lots of places to eat, but our favourites are La Cantina and La Cocinera Feliz, the little bars inside the provisions market. Taberna de Pasos Largos and La Duquesita are good too.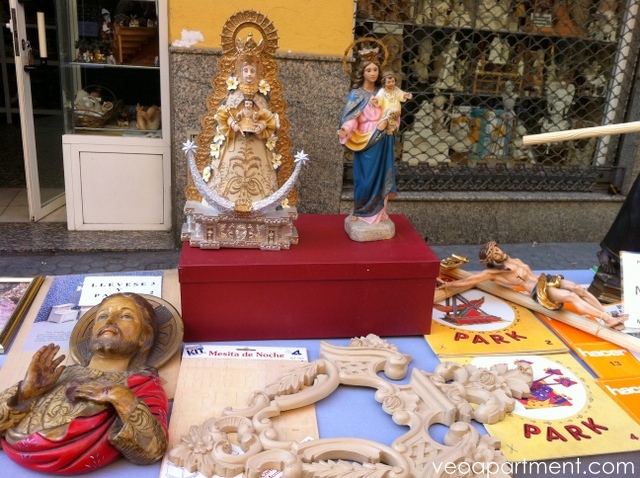 If you want to stay in this authentically Sevillano part of town have a look at our Macarena and San Vicente apartment listings.