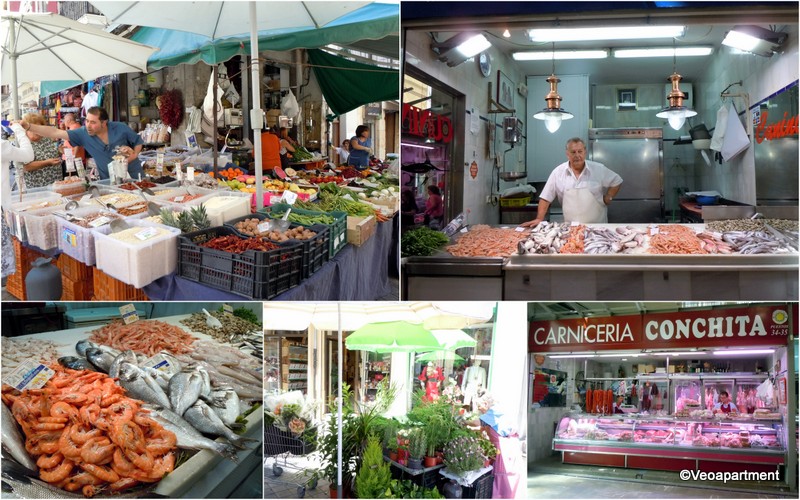 One of the reasons for renting a holiday apartment, rather than staying in a hotel, is that you don't have to go out every time you feel like a bite to eat. Self-catering, of course, also means shopping. Granada has plenty of little local shops where you can pick up a loaf of bread or a carton of milk, but if you're a bit more ambitious, or just want to soak up some of that local colour, head for San Agustín, the central provisions market near the cathedral. The main market building is relatively large and modern, but the stalls still spill out into the surrounding streets, filling them with the hustle and bustle of busy markets everywhere. Come here for all your fresh fruit and veg, bread and pastries, flowers, fish and seafood, and meat and deli products. Right nearby, next to the cathedral, is the herb and spice market, and the air is redolent with paprika and cumin, cinnamon and oregano, and dozens of other exotic smells.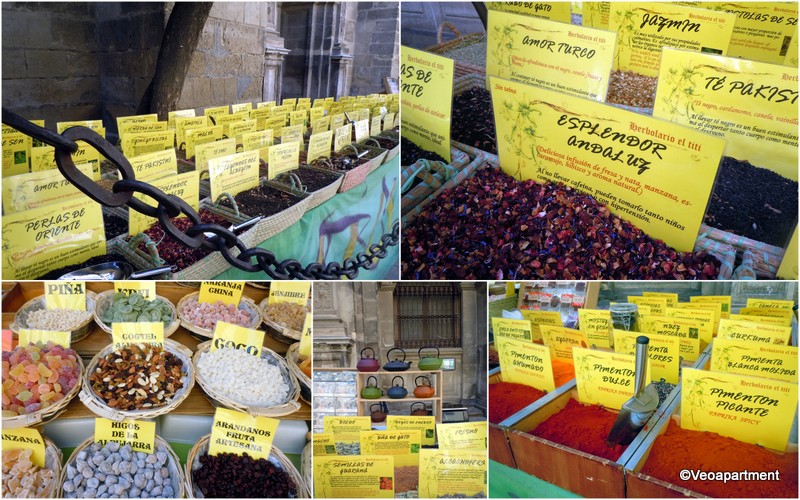 [click on images to enlarge]
The San Agustín Market is located in Plaza San Agustín just behind the Gran Via and is open Monday – Saturday from 10 am until about 2.30 pm. If you miss market hours then you can always go to the El Corte Inglés supermarket in Acera del Darro, which also has a good fish counter and is open 10 am – 10 pm Monday – Saturday.