Glued to Downton Abbey? Big fan of Upstairs, Downstairs (at the risk of giving away your age)? Ever wondered what it would be like to live the lifestyle? Well, we can't offer you the mansion in the country, but if you've ever wanted to live in a genuine Town House, we can offer you one of those (even if it's only for a vacation), and in an exotic location in sunny Seville that will make it the holiday of a lifetime.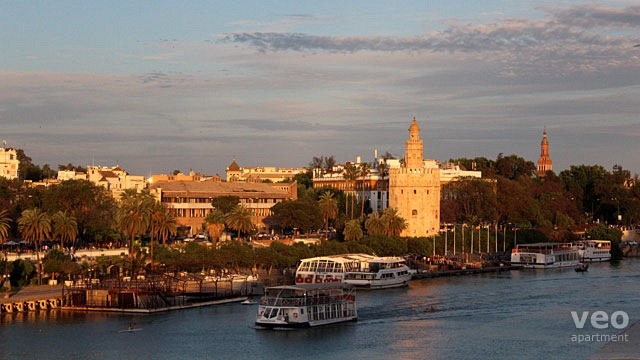 For two hundred years after the discovery of the New World, Seville was the richest city in Europe, and wealthy merchants and aristocrats built themselves grand residences here, and some of these still exist. So here are six classic Sevillano town houses that are now available for holidays.
Betis Terrace is an 18th century town house on the Triana side of the river, complete with 3 bedrooms and bathrooms, and a split level terrace with views across the river to famous landmarks such as the Cathedral, Maestranza Bullring and Torre del Oro. Although refurbished to the highest modern standards, it still retains many traditional features and furnishings such as tile floors, wood beam ceilings and wrought iron work.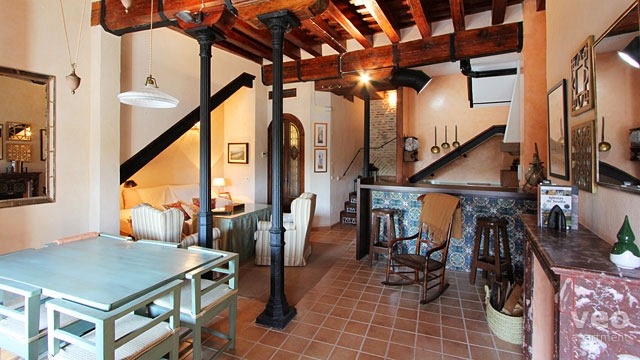 Salvador Terrace is in a magnificent location in one of Seville's main squares, the El Salvador, which has been an important centre of life in the city since Roman times. Luxuriously furnished, and with air conditioning and marble flooring throughout, its 3 bedrooms and 3 bathrooms will accommodate up to 8 people, and with two terraces overlooking the square and the El Salvador church it's a perfect place to relax with a late night cocktail.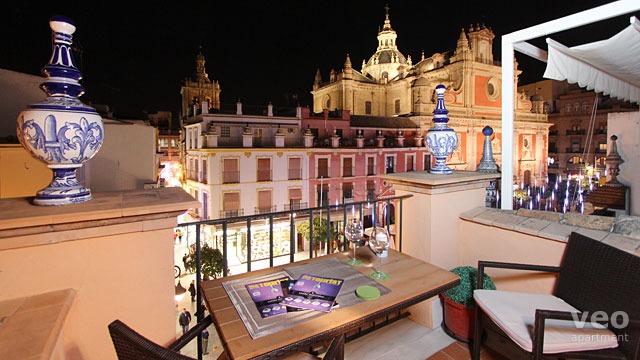 Pedro Miguel is a superb 4 bedroom town house in the famous Macarena neighbourhood, with bright, modern interiors and a private terrace its perfect for large families or groups of friends.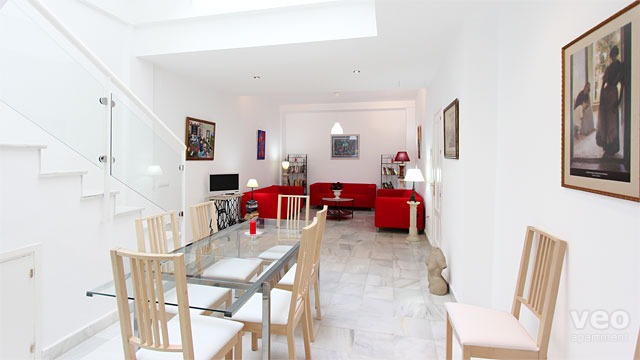 Also in the Macarena is Quintana Terrace, another 4 bedroom house with a private terrace and a central patio. With wood beam ceilings, exposed Moorish-style brickwork and colourful ceramics it retains its traditional feel while incorporating all the modern conveniences you look for.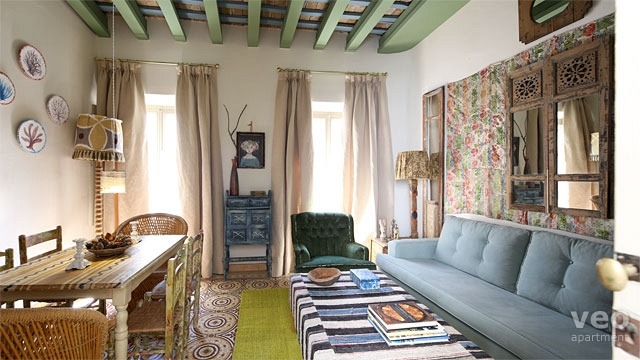 As its name suggests, Cathedral Terrace is right by Seville's famous Cathedral and faces the Giralda Tower, the minaret of the Grand Mosque of the late Moorish period. The luxury of the interiors matches the perfect location, a combination of modern comfort and traditional high style that includes a patio, a cierro window (a glassed in or closed balcony) in the living room, and a split level terrace with a circular wrought iron staircase. It really doesn't get better than this.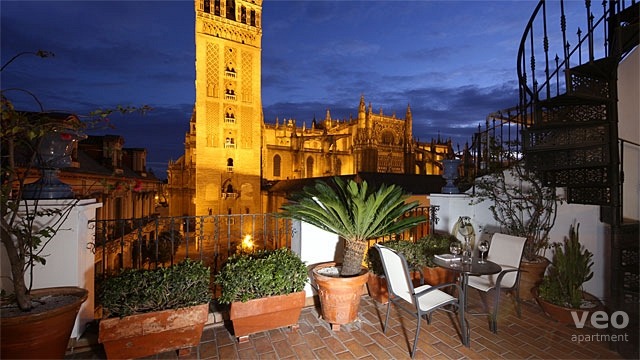 Except…
Perhaps it does. Monsalves Terrace is a 5 bedroom, 5 bathroom mansion near the city centre, with 2 living rooms, 2 terraces and a patio, that will play host to up to 12 people. Every part of this house has been lovingly restored to include modern comfort and convenience alongside antique furniture and decoration. Wood beams, hand carved wooden doors and ceramic tiling in light, spacious rooms will make you think you're living in a palace. Which you are. I could get used to this.