So, it's August, and officially high summer, and everywhere from Blackpool Promenade to Bondi Beach (yes, I know it's winter in Sydney and in England you can't tell the difference, but I like my alliterations) a young person's fancy turns to – Ice Cream.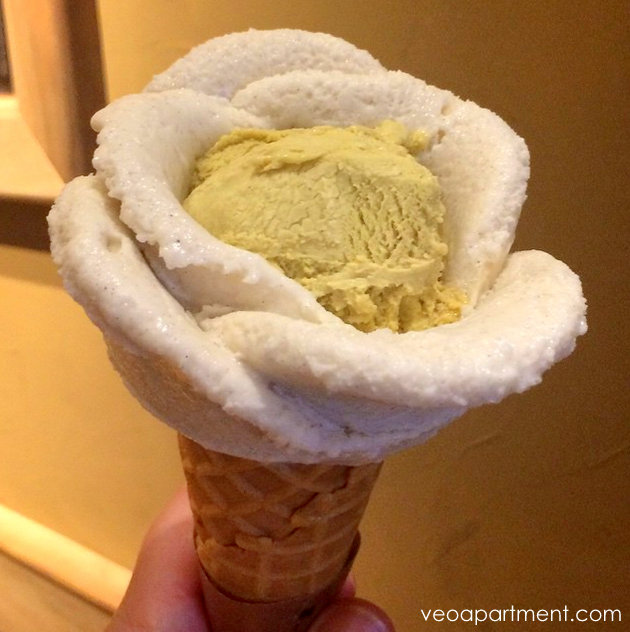 Spain, and my own city of Seville, is no exception. Now ice cream may not be the first thing you associate with this part of the world (flamenco, bullfighting, paella and sangría probably top that list), but think about it. Today is set to top out at 37ºC, which is normal for this time of year, but in the city, and with the sun directly overhead, it's going to feel hotter. You want to dance? Fight a bull? Eat lots of carbs? Drink sangría? (Well, okay, maybe that one). No. When venturing forth from the air-conditioned comfort of your apartment, you need an ice cream.
Now these days there are plenty of places in Seville where you can buy ice cream, and new ones open up every year, but more of that later. First, the burning questions of the day. Just how did people survive summer in places like Seville in the days before air-conditioning and refrigeration (and therefore ice-cream)?
For most people, of course, thick walls, shade and a long siesta were the only recourses available. In the cities, narrow streets and plenty of trees also helped to shield people from the worst of the sun. For the wealthy things were a little better. Exploring the tiled rooms and patios of the Alcázar Palace, for example, shows how clever building design, greenery and fountains, and no doubt a few fan-wielding servants, can take the edge off the summer heat. More surprisingly, perhaps, frozen "desserts", usually a mixture of ice and fruit, have been known for at least two thousand years, and the Arabs had started adding milk to these delicacies, so a kind of proto ice cream has been known in Spain for a long time. It would have relied, however, on supplies of natural ice stored from winter or transported from high mountains, and would have been an expensive rarity in a city like Seville. It was only with the invention of refrigeration in the 19th century that ice cream developed its modern form, and took its first hesitant steps towards global domination.
In Seville ice cream is mostly sold by specialised shops, many of whom make their own onsite, and comes in a wide range of flavours from standard vanillas and chocolates to exotic fruit and nut combinations. It's thick and creamy, like an Italian "gelato", which is surprisingly lower in calories than the "soft-serve" ice cream standard in northern parts of Europe. Below are some of of our favourite places for ice cream in Seville.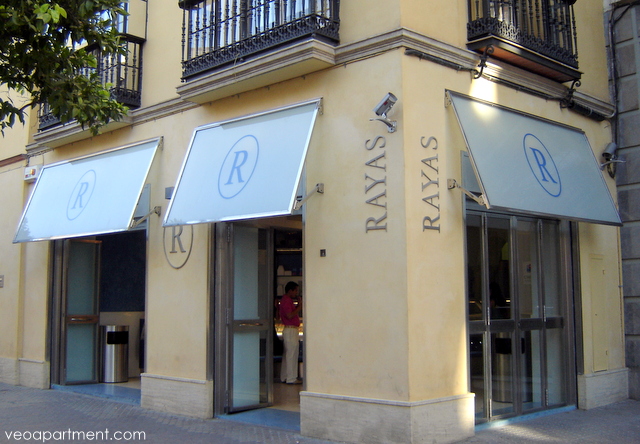 Heladería Rayas
Almirante Apodaca, 1
Tel: +34 954 221 746
website
Widely regarded as the best, and one of the most venerable, the first Rayas opened its doors at this location opposite the Plaza Cristo de Burgos in 1980, and still does a roaring trade. There is now a second shop near the Puerta de Triana.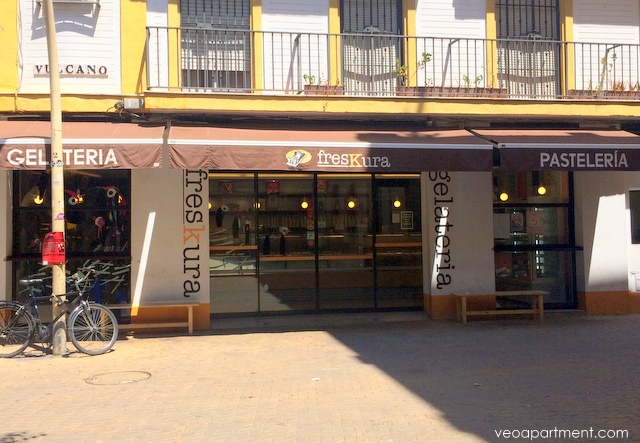 Freskura
Vulcano, 4
Tel: +34 645 859 198
website
Freskura is just off the Alameda de Hercules, and as well as a full selection of ice creams also has desserts and pastries.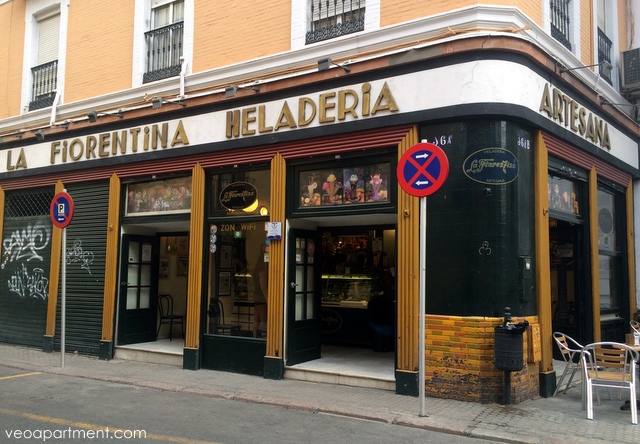 Heladeria La Fiorentina
Zaragoza, 16
Tel: +34 954 221 550
website
Another well-known and popular stopping place, La Fiorentina has both traditional and modern flavours, and also does excellent granizadas (half-frozen fruity drinks).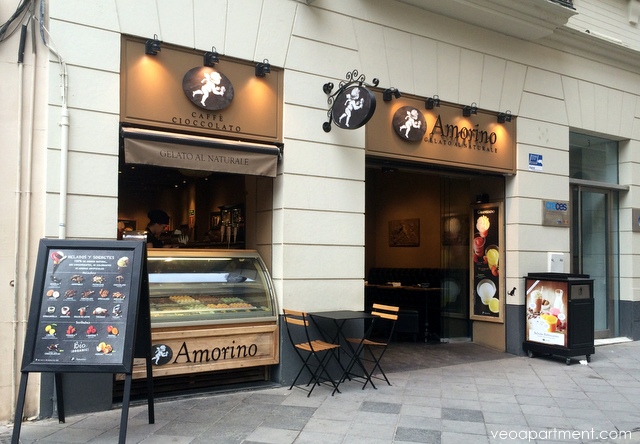 Amorino
Granada, 2
Tel: +34 954 227 428
website
Amorino, part of an international chain, recently opened a Seville branch just off Plaza Nueva in the city centre, and there is also one in the Gourmet Experience in El Corte Ingles (Plaza del Duque). It has a nice ambiance, and some great ice-cream.