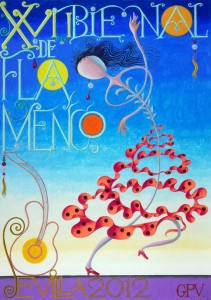 Today the Bienal de Flamenco announced its official 2012 programme and final dates, so this is to update our February post when we first told you about the Seville's internationally renowned flamenco festival.
This year the Bienal will take place 3 – 30 September.
Tickets go on sale online starting June 1st.
Keep in mind that accommodation becomes both scarce and expensive during the Bienal so if you are planning on coming its best to book as soon as possible.
If you are interested in renting one of our fabulous holiday apartments in September just get in touch and let us know how we can help.
Bienal de Flamenco 2012
3rd – 30th September