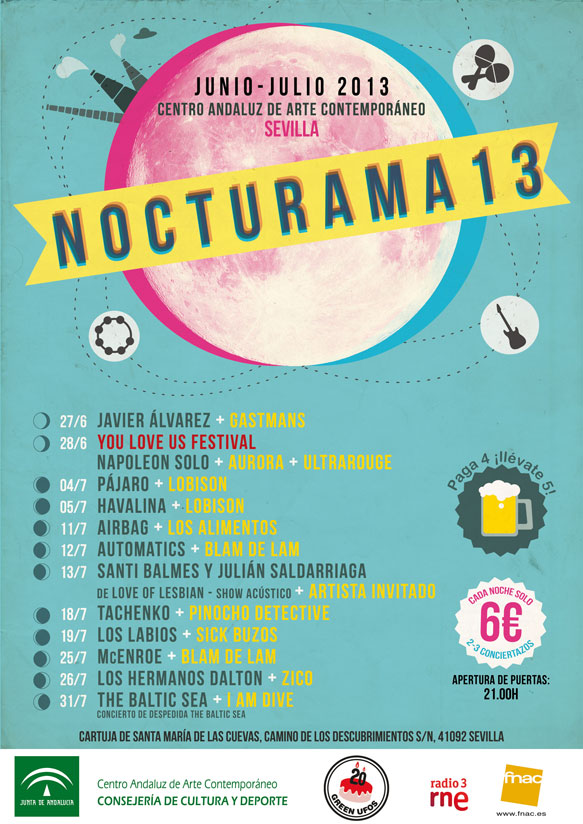 It's the season for evening concerts in Seville. As well as the "Nights in the Alcázar Gardens" cycle, featuring more traditional and classical styles, the coming month sees this year's edition of the SouthPop festival (Nocturama 2013) at the Andalucia Contemporary Arts Centre in the Cartuja monastery.
The concerts have been held here every year since their inauguration in 2006, and have showcased both new and established talents from the world of Spanish pop and international guest artistes.
Concerts are every Thursday and Friday evening (doors open at 9.00pm) from June 27 to July 26, with an additional concert on Saturday July 13, and a final concert on Wednesday July 31, featuring the farewell performance of The Baltic Sea, so come along and grab yourself some of that rock'n'roll atmosphere.
Tickets can be reserved by email or phone, or purchased at the ticket office on the night of the concert.
If you're looking for somewhere to stay we have apartments for budget conscious pop fans, apartments for hippies, and even apartments for aspiring rock stars.