This week our new Málaga page goes live on our website, and it gives us great pleasure to be able to offer a selection of high quality holiday rental apartments in another of Andalucía's beautiful and historic cities alongside Seville and Granada.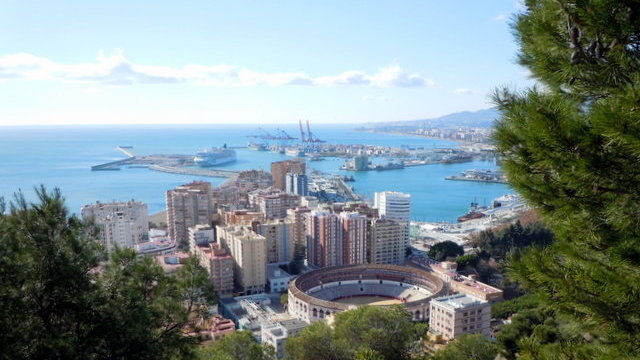 Málaga is the principal city of the Costa del Sol, one of the first parts of Spain to become popular with tourists from the north of Europe looking for sun, sea and sand, and though it still has all of these, and a buzzy cosmopolitan feel besides, there's a lot more to the Málaga experience these days.
For those with a taste for history, there's plenty in Málaga. The city was founded around 770 BC by the Phoenicians (a piece of their city wall can be seen in the basement of the Picasso Museum), passed to the Romans (the Roman theatre was rediscovered by accident in 1951), and later to the Moors, who were here from 711 to 1487, and have understandably left a considerable mark on the old city, notably the Alcazaba palace-fortress and the Gibralfaro castle on the hill above. To the Christian period belong the Cathedral, the Bullring, the harbour, and much of the general appearance of the old city, with an important period of civic development in the late 19th and early 20th century that included the main shopping street (Calle Larios), Parque Málaga, and parts of the harbour.
Although the western part of the city and a small area on the east side of the harbour have some high rise blocks developed during the first tourism boom of the sixties and seventies, Málaga is an amazingly pretty city, surrounded by mountains that come down to the sea, seafront promenades with avenues of palm trees, beautiful gardens, grand squares, and picturesque narrow streets.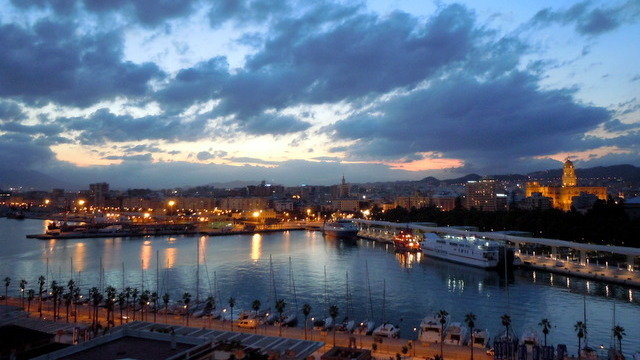 For a view of the whole city take a bus up to the Gibralfaro and have a drink on the terrace of the Parador Hotel. For culture, go to the Picasso Museum (Picasso was born in Málaga), the Carmen-Thyssen Museum and the Contemporary Arts Centre. For shopping go to Calle Larios, Atarazanas Food Market, or the new Muelle Uno development on the harbour. Take a walk along the seafront to the fishing village of Pedregalejo. Eat at some of our recommended restaurants and tapas bars.
And, of course, stay in one of our well equipped and perfectly located holiday apartments.