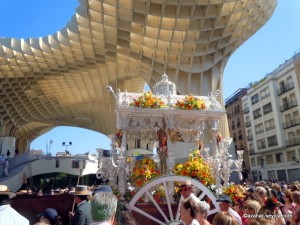 If you're visiting Seville in late May, you may be surprised by the sight of little ox-drawn wagons, looking like some strange combination of something out of the wild-west and a traditional gypsy caravan. This is the annual pilgrimage (Romería) to the shrine of the Virgin of El Rocío in the village of the same name, and, visually at least, it is perhaps the most unusual event in the local religious calendar.
It takes place over the Pentecost (Whitsun) weekend (this year May 26-28), but although the pilgrimage proper only starts at noon on the Saturday, when the cofradades (brotherhoods) begin the last leg of the journey into the town, the real pilgrims (rocieros) travel to the shrine "cross-country", either in these little wagons, on horseback, or in trailers pulled by tractors, following one of the traditional pilgrims' routes from Seville, Huelva or San Lucar, in the days leading up to Whitsun.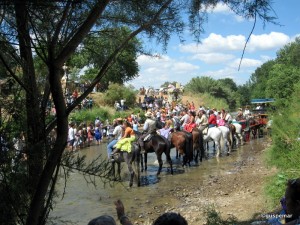 On Wednesday and Thursday mornings the Seville rocieros leave in groups from Triana, Macarena and Salvador, and pass through the city centre to the cathedral to be blessed. The men are mainly dressed in the instantly recognisable Andalucian horse-riders short jacket and tight trousers, and the women in a looser version of the flamenco dress, but it's those little wagons that are the stars of the show.
It's also possible to get to El Rocio by more conventional means, by car or bus, although the traffic is often horrendous. However you get there, nothing quite prepares you for how packed the town is during the pilgrimage, especially after the statue of the Virgin leaves the sanctuary of the church at around midnight on Sunday to visit the chapels of the various brotherhoods during the course of Monday morning.
By comparison, a visit to El Rocio at other times is a bit like visiting a ghost town, as most of the main buildings belong to the brotherhoods and are used only during the pilgrimage, but there is still a stunning view of the huge church that is the Virgin's sanctuary, and there is loads of birdlife, including herons, flamingoes and storks in the nearby marshlands on the edge of Doñana Park.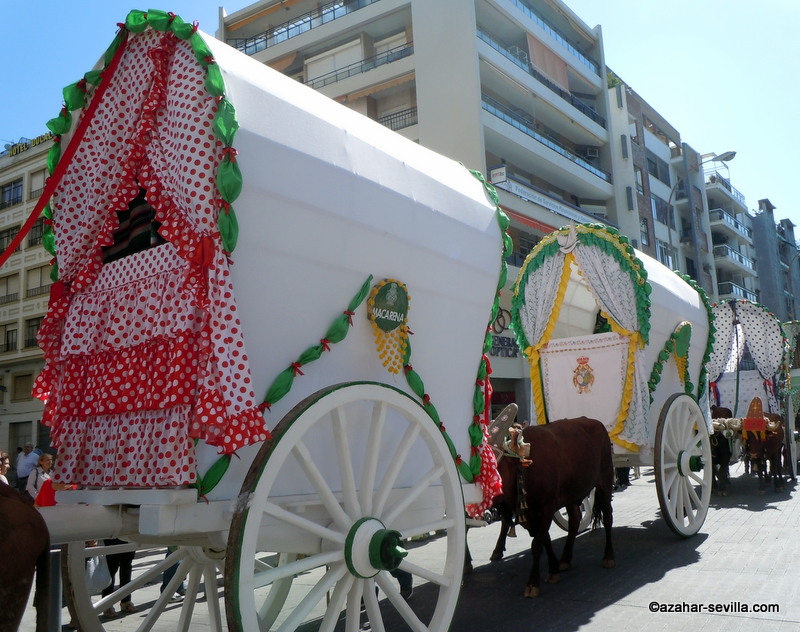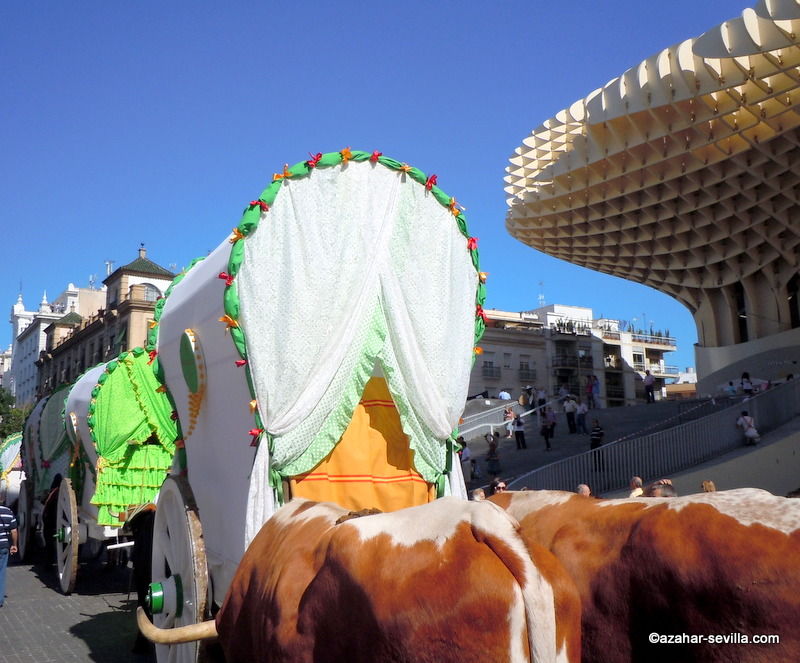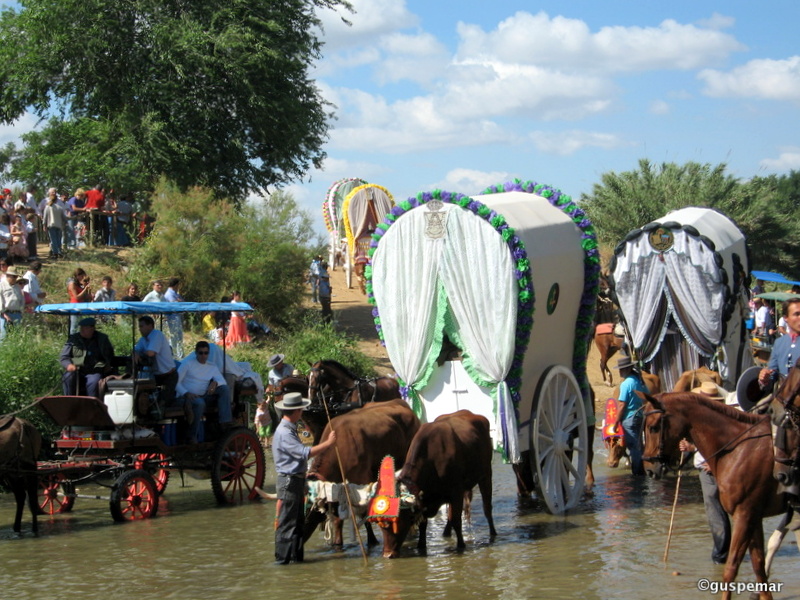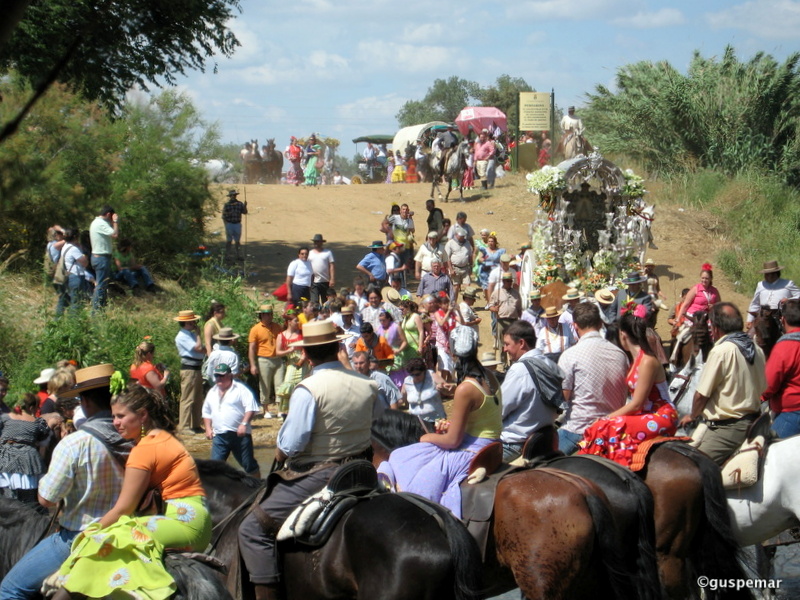 [photos courtesy of ©azahar-sevilla and ©guspemar]