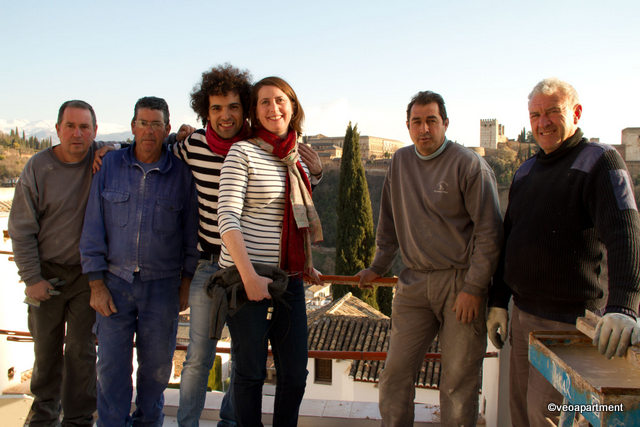 Here are some photos from our recent trip to Granada to photograph and film apartments, the city and its monuments, and tapas bars. The photo above shows the setting where we shot the introduction for the two videos of Alhambra. The builders were just amazing with us: they kindly let us in and stopped working for nearly half an hour so we could have the best possible sound conditions for the videos. A BIG thank you to all.

[click on images to enlarge]
I'd also like to take this opportunity to thank Gabrielle for her wonderful work as a presenter of veoapartment.com. It is an honour to be both her workmate and also good friends.
– Joao Garrett