Beginning tomorrow night in Málaga is the annual extravaganza of the August Fair, and the city will be full of locals and visitors enjoying a full programme of events in both the Feria del Día (the daytime fair in the city centre) and the Feria de la Noche (the night fair) at the main fairground in Cortijo de Torres in the west of the city, as well as the nightly bullfights in the Plaza de Toros.
The fair kicks off at midnight on Friday August 16 with a firework display followed by a concert on Malagueta Beach and lasts officially until midnight on Saturday August 24, with a recreation of the entry of the Catholic kings into the city (the fair was instituted as a celebration of the surrender of the Moorish city to the Christians in August of 1487 following a four-month siege) at the Plaza de Toros on the Sunday evening.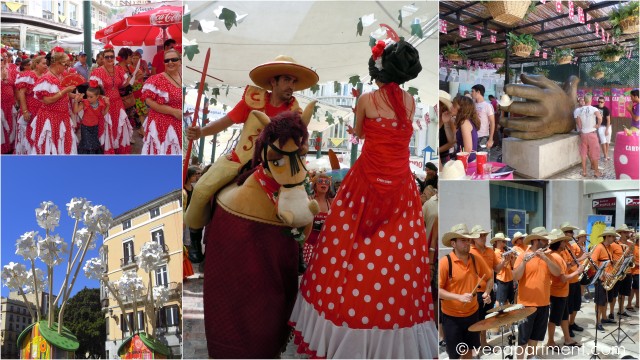 For lovers of horses and carriages there will be all the parades so typical of Spanish fairs, both in the city centre during the day and at the fairground by night, as well as lots of eating and drinking in the casetas, but the Málaga Feria is particularly notable for its daytime events, and for a whole week the streets of the historic centre will be alive with the hustle and bustle of the crowds, biznaga sellers, street theatre, concerts, an artesan market in the Plaza Merced and lots of special exhibitions in the museums. For the children there's the "Magic Pirate Fair" every afternoon by the Roman Theatre with games, storytelling and magicians.
The August Fair is a great time to be in Málaga. So if you live locally, already have a holiday planned on the Costa del Sol, or are still "just thinking about it", get over there and join the party.