The short term/holiday rental apartment market is naturally geared to couples, families or groups of friends who are staying in the same place for a few days to a week, and who prefer the comfort, convenience and freedom of an apartment compared to a hotel room, so there's no shortage of good quality apartments available in a wide range of sizes and prices to cater for most budgets.
But what do you do if you are away on business or a temporary job or assignment that means you need to stay in the same place for a longer period, or if you're a traveller who wants to take the time to really get to know more about the life and culture of a city in a way that you can't in just a few days? Typical rates for hotels or short term rentals are likely to work out seriously expensive if you're staying for a month or three, but fortunately there is a solution.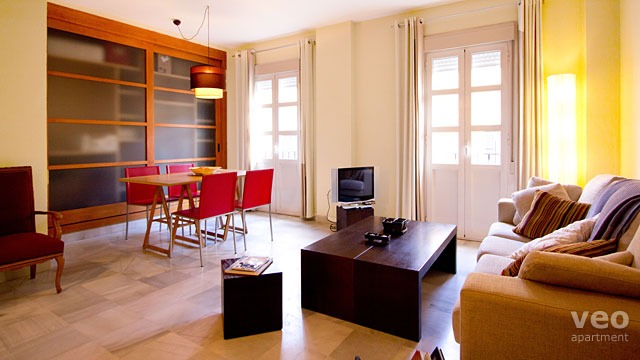 Seville Long Term Apartment San Luis
If you know where to look there are longer-term rentals available at reduced rates, usually by the month. Veoapartment now has a number of apartments in Seville available at reduced monthly rentals. Tailor-made for this market, these are studio and 1-bedroom apartments for up to 2 people that come with everything you need to do all your own cooking and laundry, as well as having TV and internet access. We can also arrange a cleaning service for you.
 So if you're looking for somewhere comfortable and affordable to stay for a month or more, get in touch. We'll help you find what you're looking for.