There's no doubt that Virgins (capital V, meaning the Virgin Mary) are a big deal in Spain. All over the country (but particularly in Seville), they appear in force for the celebrations of Semana Santa (Holy Week, leading up to Easter). But in the coastal towns and fishing villages of the Costa del Sol around Málaga a special reverence and celebration is held for the Virgin who is the Patron of sailors and fishermen, the Virgen del Carmen.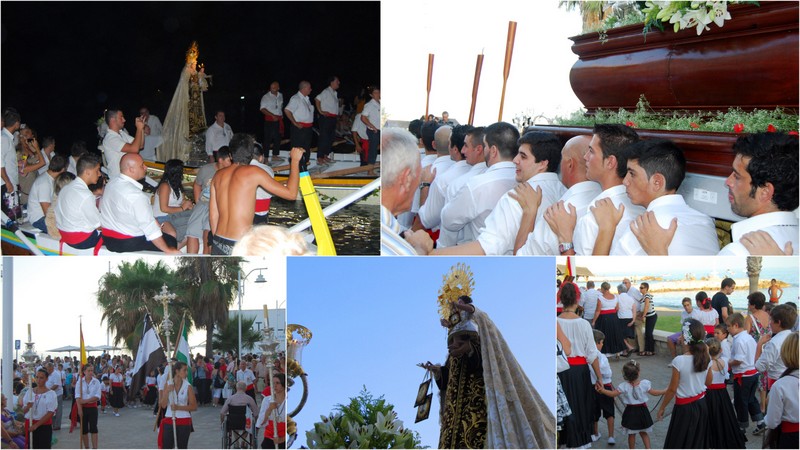 The Festival de la Virgen del Carmen is held every year on July 16 (this year that's next Tuesday), and is one of the most colourful and lively religious celebrations in the region.
In towns and villages all along the coast crowds gather, and to the sound of brass bands and the ringing of church bells, the effigies of the Virgin are placed on large, flower-decked floats, and carried through the streets to the shore. She is then placed on a boat and accompanied by the local fishing boats is taken a short way out to sea. Her presence on the water is thought to bless and purify it (according to some traditions you shouldn't go swimming before this date), and above all, as you might expect in fishing communities, to ensure a bountiful supply of fish. The day ends with fireworks and parties that last long into the night.
For more information about Málaga festivals and events, see our Malaga events calendar.