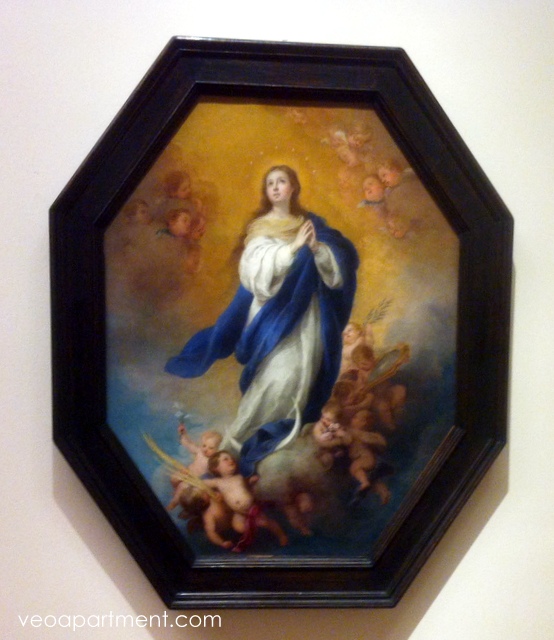 Bartolomé Murillo – The Immaculate Virgin
It may not be as grand and prestigious as the Prado or the Pompidou, but Seville's Fine Arts Museum still houses one of Spain's most important collections of works of art (mostly paintings, but also sculptures and engravings), and does so on a human scale that can be enjoyed without having an in-depth knowledge of art.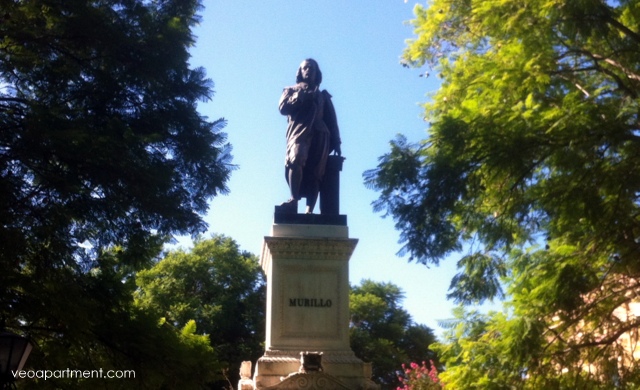 Statue of Murillo – Plaza del Museo
The Museum can be found about five minutes walk away from the commercial centre, not far from the river, in the Plaza del Museo, a charming formally laid out square with marble benches, orange trees, two giant Moreton Bay Fig trees, and a statue of Bartolomé Murillo, probably Seville's most famous painter. On Sunday mornings there's a local art market here. Come along for a browse, and maybe you'll be able to buy an early work by the next Michaelangelo (well, we can all dream).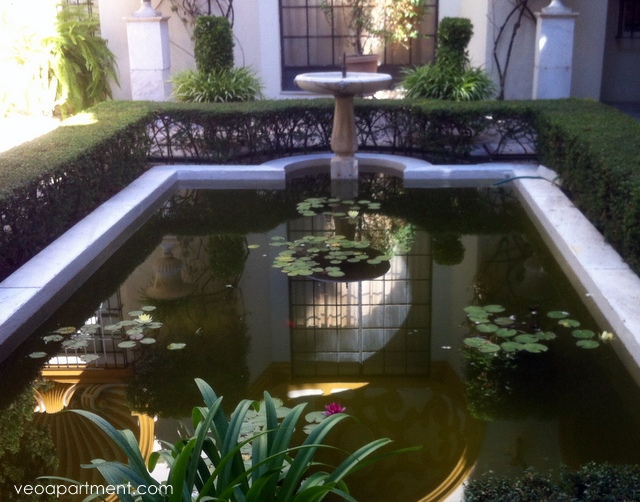 Courtyard – Bellas Artes Museum
The building itself is stunning, and is almost as much a reason for coming here as the artwork. It originally belonged to the Convent of the Order of the Merced Calzada de la Asunción, founded on the site by Saint Peter Nolasco shortly after the reconquest of Seville by the Christians in 1248, but the building we see today, with the galleries arranged on two floors around three quiet courtyards and a central staircase, dates back to the late 16th and early 17th centuries, and was largely the work of Juan de Oviedo. The garden courtyards are a great place to just sit and relax a while before or after seeing the collection.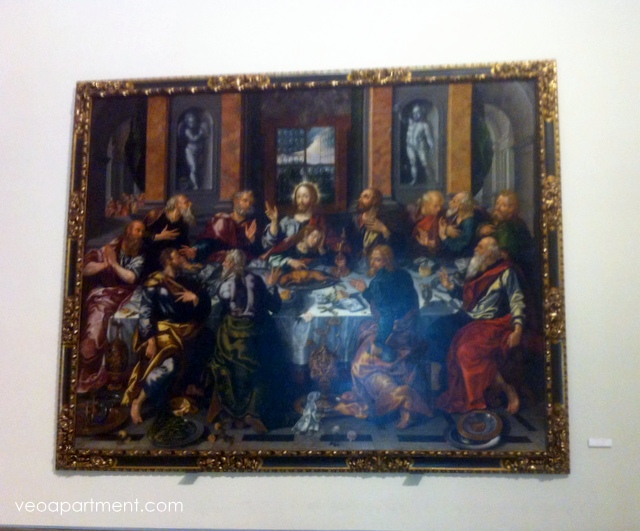 Alonso Vazquez – The Last Supper
The Museum was founded in 1839, following La Desamortización (Ecclesiastical Confiscations – the Spanish version of the English Dissolution of the Monasteries), and many of the artworks in the Museum originally came from religious buildings seized by the government at that time. The emphasis of the collections is on Spanish, and particularly Sevillano, painters and sculptors, from the late Mediaeval period to the early 20th century, including the Golden Age of Seville in the 16th and 17th centuries, when the wealth generated by trade with the New World encouraged the flourishing of arts and the intellectual life in general. The Museum has works by over a hundred artists, including such luminaries as Murillo, Zurbarán, Valdés Leal, Goya and the Herreras.
If walking's not your thing, you can rent a holiday house or apartment in the next street. Relax and enjoy!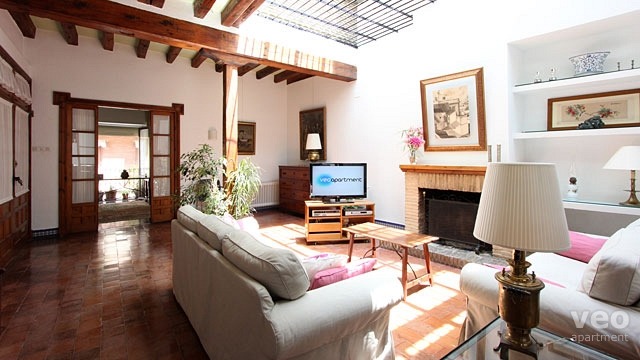 Monsalves Town House