Considering how interested most of us are in food, and in particular good food at reasonable prices, and considering how often we've mentioned the subject in passing, or to direct visitors to suitable eating establishments, it came as something of a surprise to discover that we have no blogpost on the noble art of the tapeo.
What is it?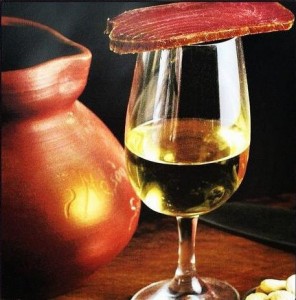 Tapa literally means a lid or cover. In this case a small dish of food, or even just a piece of bread that you could put over your glass of wine to keep out the dust and flies, which would then be topped with a piece of jamón or cheese. To tapear (verb) is to go from bar to bar having tapas. Tapeo (noun) is the journey that results – a kind of civilised pub-crawl, with food. Both the cuisine and the custom are thought to have developed in the taverns of Seville and other parts of Andalucia in the 18th and 19th centuries. In recent years the concept of the tapa has been spreading abroad, and the cuisine gaining increasing international recognition.
Why do it?
Well, firstly, because you're in Seville, the home of the tapa, and there are few better ways of getting to know about another culture than through its food and eating customs. Secondly, because it's fun. It's a social event with family or a group of friends, sharing food, taking your time, talking, meeting people. It's informal, often noisy, and often done standing up at the bar. The best bars are usually crowded and busy, and to the uninitiated can seem chaotic and intimidating, but don't let that put you off – the natives are friendly.
Some tips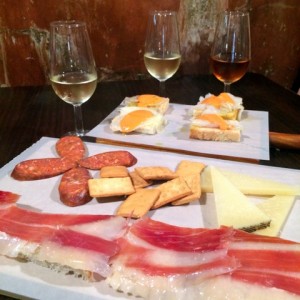 It's a good idea to have a list of recommended places, so that you don't end up wandering aimlessly around, wondering which bars to go into. There are said to be around 3,000 in the city, and though many are very good, there are also plenty that are mediocre. You should also have a few things that you know you want to try, but be flexible.
In some bars you can only get tapas at the bar – at the tables or on the terrace you may have to buy raciones (big plates), but there's no set rule. If in doubt ask ("hay tapas en las mesas/la terraza?" "Are there tapas at the tables/on the terrace?") There's usually waiter service outside, and often at tables, but watch what other people are doing. You may have to go to the bar to order.
Don't order everything at once. There won't be room on the table, the food will go cold, and you may find you've ordered more than you want (the size of a tapa can vary). As a rule of thumb order one tapas per person per round. If you're still hungry order more. There's no rush. If you see something you like go past, you can add it to your order. When you've had enough, stop. The bill is La Cuenta. There's no rule for tipping, but I generally leave around 10%.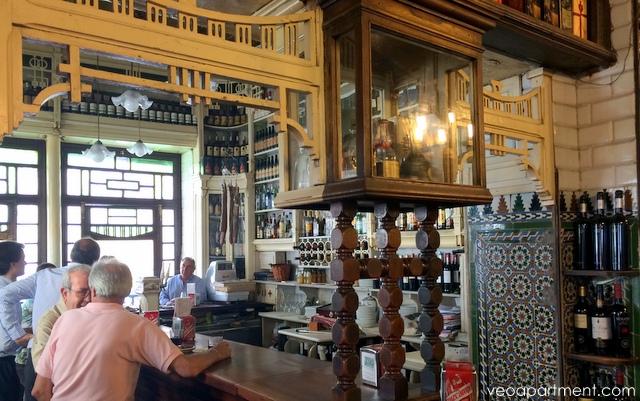 The Cuisine
For practical reasons most of the dishes have a short "final preparation" time, so lots of fried or lightly grilled fish and seafood and lean meat cuts, and marinated or cured meat and fish. Must sample tapas include the famous Jamon Iberico de Bellota (cured free range ham from the black foot pig), carrillera (slow-cooked stewed pork cheeks), and marinated anchovies. What you won't find is much in the way of spicy food. Patatas bravas is about as hot as it gets.
Sleeping it off
You are, of course, going to need somewhere to sleep it off afterwards. Veoapartment has a great range of holiday apartments in Seville where you can get your head down, ready to do it again the next day, or even the evening following a serious lunchtime tapeo.