A Warm Welcome to the New Team Member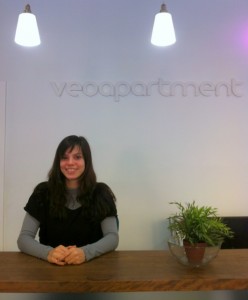 Veoapartment has added a new member to the office team that works to give its customers the best possible holiday rental experience.
Marie is from Alsace in France, and her role will be to handle bookings and general enquiries for our French clients in particular, update new apartment descriptions in French on the veoapartment website, and produce translations of our information pages.
We're happy to welcome Marie on board, and look forward to working with her.