A spell of warmer than usual for the time of year weather (which is to say, HOT) has got me thinking about my favourite hot weather tipples, especially for the middle part of the day. Wine is fine for the evening, and Spain has plenty of good quality wines to choose from at very reasonable prices, but during the day you may want something that's a little more cooling, refreshing and hydrating to keep you going. So here's a quick guide to how the locals do it.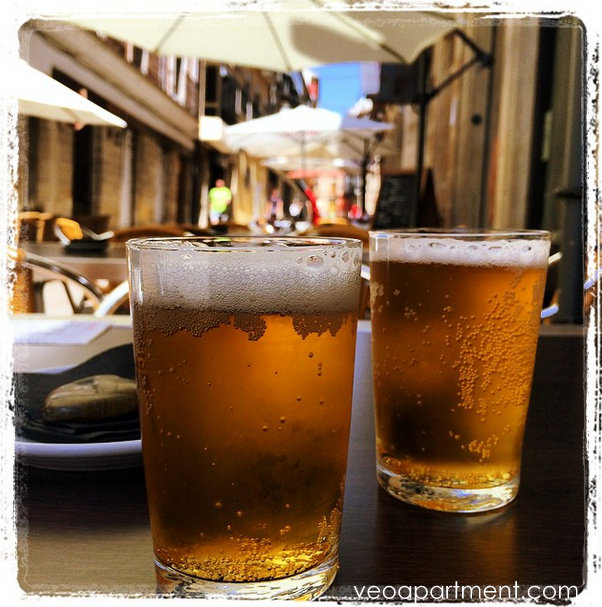 First of all, of course, drink plenty of water. Visitors are sometimes wary of the local water (everywhere), but the tap water (agua de grifo) here is fine, and of course it's free – unlike mineral waters, which are generally rather pricy. Ask for un vaso de agua (glass of water) and whatever else you're eating or drinking start with that. It's not only good for you, it clears the palette and helps avoid overdoing it with other fluids. The other alternative to alcohol is soft drinks. Most of the international brands are available, as well as some local varieties.
Then there's beer. In Spain, beer is loosely regarded as a soft drink and so is available pretty much everywhere. Local brews include Cruzcampo (Seville), Victoria (Malaga) and Alhambra (Granada), and people can be quite passionate about them, but they're all lagers, and need to be drunk really cold. Beer is usually served in a small glass (ask for a caña) so it doesn't get warm before you drink it. One or two of these will keep you going while you're out and about.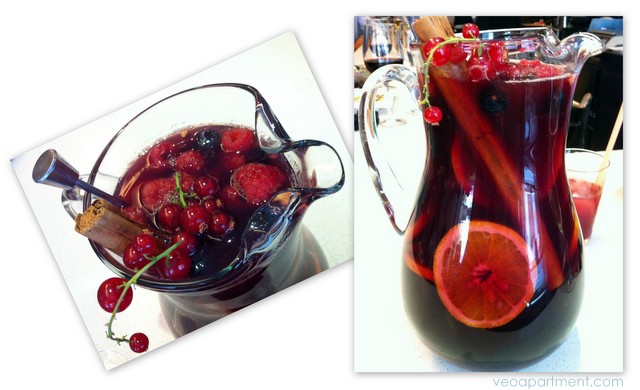 And so we come to the vexed question of sangria. Everybody's heard of it, and for a majority of visitors it's perceived as the quintessential Spanish drink. It's a red (usually) wine based "cocktail" with a soft drink/fruit juice mixer and chopped fruit, often fortified with brandy or other spirits. Precise recipes can vary considerably, depending on who's making it. But the truth is the Spanish regard it as something for the tourists, and rarely drink it themselves. It also often has a higher alcohol content and isn't the wisest option for a hot weather drink.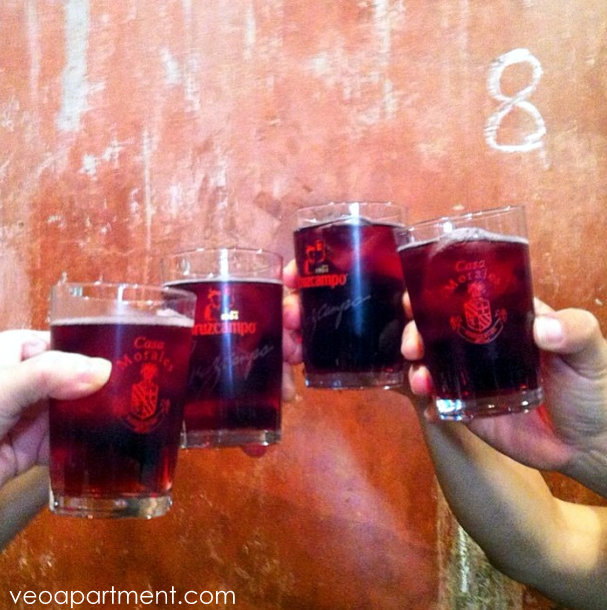 So, if you want to join the locals, go for our final option, the Tinto de Verano – red wine of summer. It's simple and easy, being a roughly half and half mix of red wine and a sparkling soft drink with ice. Choose either tinto con limón (with sparkling lemonade) or tinto con blanca (a 7-up type Spanish soft drink). It's light and refreshing, and the lower alcohol content won't leave you feeling wrecked mid-afternoon.
All of these can be also bought or prepared at home, and consumed on the terrace of your apartment, a great way to finish one of those perfect Seville days.