As in many historic Spanish cities, driving a car into the old centre of Granada can be quite a challenge. Private cars are forbidden to enter many of the central areas, or entry is restricted to residents, but even in areas where it is permitted you still need to be careful. Many of the main streets have a bus lane on the right, which you can't use, and these are all watched on video cameras, so it's very easy to get fined if you don't know the neighbourhood.
You then have the problem of finding parking for your car. Street parking isn't really an option, as there are hardly any spaces, which leaves you with the two following possibilities.
1. Public car parks
Public car parks are scarce in most residential and historic neighbourhoods, and also expensive, usually around 20 Euros a day. You should look up a list of Granada Car Parks before travelling and enter the address of your choice on your GPS navigating system, but even after arriving successfully there is no guarantee that there will be free spaces.
2. Apartments with parking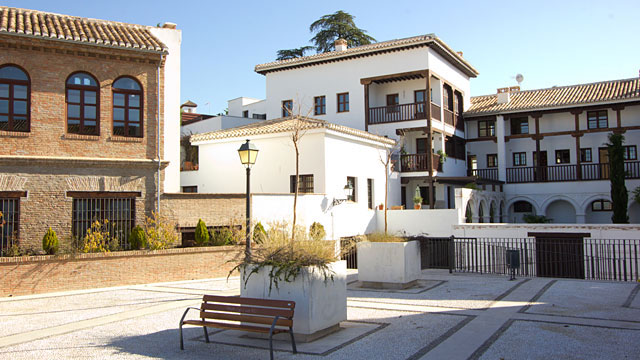 The best option if you're travelling by car, whether it's your own or a rental, is to rent an apartment with onsite parking. Our preferred apartments for this purpose are veoapartment San José, located in the lower Albaicín, which is close to both the Alhambra and Cathedral, as well as being an important historic neighbourhood. These apartments have a spacious underground parking area large enough to accommodate minivans, and with plenty of room to manouevre.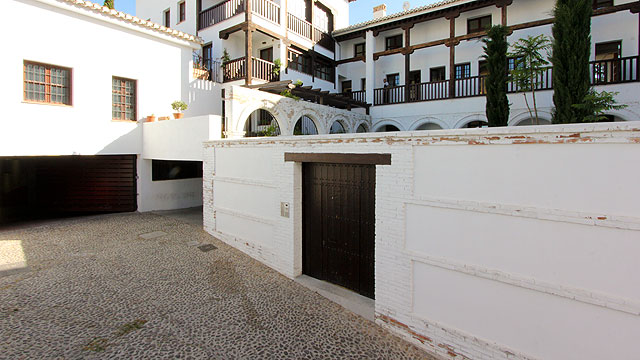 An apartment with its own garage makes parking easy, and you can take your luggage up to your apartment in the elevator. The San Jose complex has apartments of various sizes and price levels available, many of them with private terraces with views of the Alhambra or Cathedral. For example, 2-bedroom Veoapartment San José, with a terrace looking towards the Cathedral.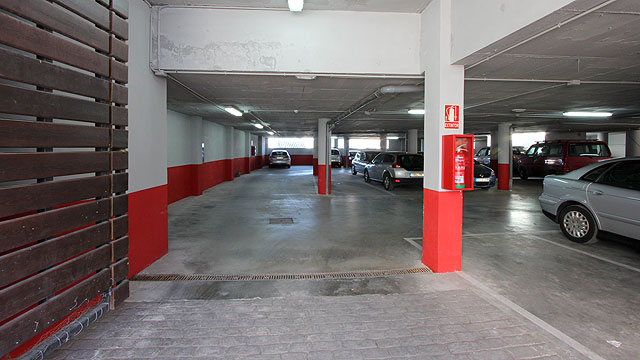 The photos here show the apartment building in the square, and the entrance to the underground car park.
When you do a search on the veoapartment website, apply the "Parking" filter to the search results. This will reduce the number of available apartments to those which have parking at the apartment. If you want to use the garage, just fill in the space on the online booking form when making your booking.