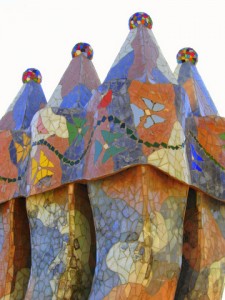 Our new veoapartment Barcelona page is now live!
We are offering a small but high quality selection of holiday apartments, carefully chosen both for their modern comforts and "it feels like you're at home" qualities, and for their locations close to the most important sights in the city. With veoapartment's usual attention to detail and the high priority we place on customer service, this means that you can book with confidence for a no-worries holiday.
Why come to Barcelona?
Lots of reasons. It's the capital of Catalonia and Spain's second largest city after Madrid, and also its most international and cosmopolitan. Legend has it that it was founded by Hamilcar Barca, the grandfather of Hannibal (of crossing the Alps with elephants fame), but whether this is true or not it certainly has both a long history and a modern European feel.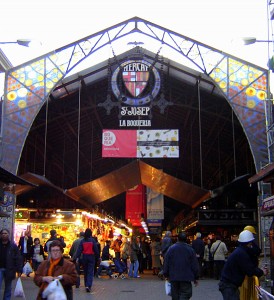 And there's plenty to see and do. From the unofficial heart of the city, the grand Plaza Catalunya, you can stroll down the bustling length of the famous Las Ramblas and pay a visit to La Boqueria, the main provisions market founded in the 13th century. Go into the Barrio Gothic, the old quarter of the city, which still has many medieval buildings, including the Cathedral, while the Plaça Reial (Royal Plaza), a grand 19th century square, has lots of restaurants and a busy nightlife. Seafront attractions include the famous aquarium with its underwater walkways, and for those with a head for heights there's the cable car to the top of the brooding bulk of Montjuic mountain.
Going north from Plaza Catalunya you go into the Eixample district, with its broad avenues and open spaces, the home of modernist Barcelona, which is exemplified by the work of Antoni Gaudi. Must-sees here include the unique church of Sagrada Familia, one of the city's most iconic sights, and the Casa Batlló in the Passeig de Gracia. Don't be put off by the price or the queues – it's worth it. Take the opportunity to do a little shopping, too; this is one of Europe's most famous and stylish shopping streets.
Barcelona has a wide selection of bars and restaurants, and the climate's great, too. Hot and sunny in summer, but not too hot to be out walking, and still quite mild in winter. Time to treat yourself to a memorable holiday!