We have another guest post this week, this time from former Londoner
and long-term Seville resident Peter Tatford, aka Seville Concierge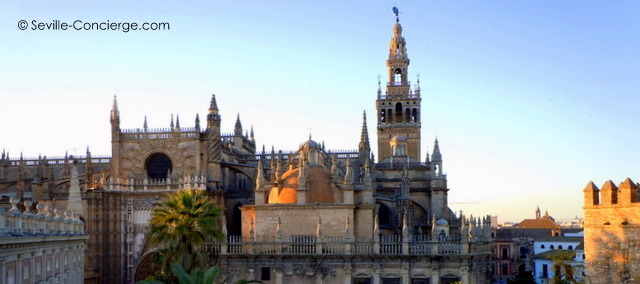 With an enticing combination of historical atmosphere, fine weather, local colour, and a growing reputation for good food and wine, Seville has become one of Europe's top destinations for short break holidays. If you're travelling with a family or as a group, or simply want more independence than a hotel gives you, renting a self-catering holiday apartment may well be a good option, and there are plenty to choose from in Seville.
The labyrinth of small narrow streets can make Seville a difficult city to find your way around, so you'll need a good map. A thoughtful apartment owner should provide one, or you can get one from the main Tourism Office in the Plaza San Francisco, on the corner next to Bar Laredo. The staff there are very helpful and you can also use the computers. There is another office on the Avenida de la Constitución near the Puerta de Jerez.
Here is my quick guide to getting the best out of a two-night stay in Seville.